RadComm Systems is a global designer, manufacturer and distributor of technologically advanced radiation detection systems. Our highly specialized systems detect, measure and identify radioactive sources to prevent radiological incidents and potential exposure to individuals and the environment for a variety of industrial, civilian and government applications.
Since 1992, and with more than 7000 successful installations in over 70 countries, RadComm has established itself as the undisputed technological innovator in the steel and scrap metal industries. As an ISO 9001:2015 certified organization, RadComm prides itself on quality products that exceed industry standards as well as meet each customers' unique needs and requirements. Our primary focus is on designing innovative, leading-edge radiation detection solutions that are supported by an experienced technical team.
RadComm offers a complete line of vehicle/portal, material handling, laboratory instrument and handheld portable detection systems for Steel, Scrap Metal, Waste, Nuclear, Homeland Security, Demolition & Deconstruction and Recycling applications. With a global network of authorized distributors, RadComm provides world-class radiation detection solutions for any application in any location.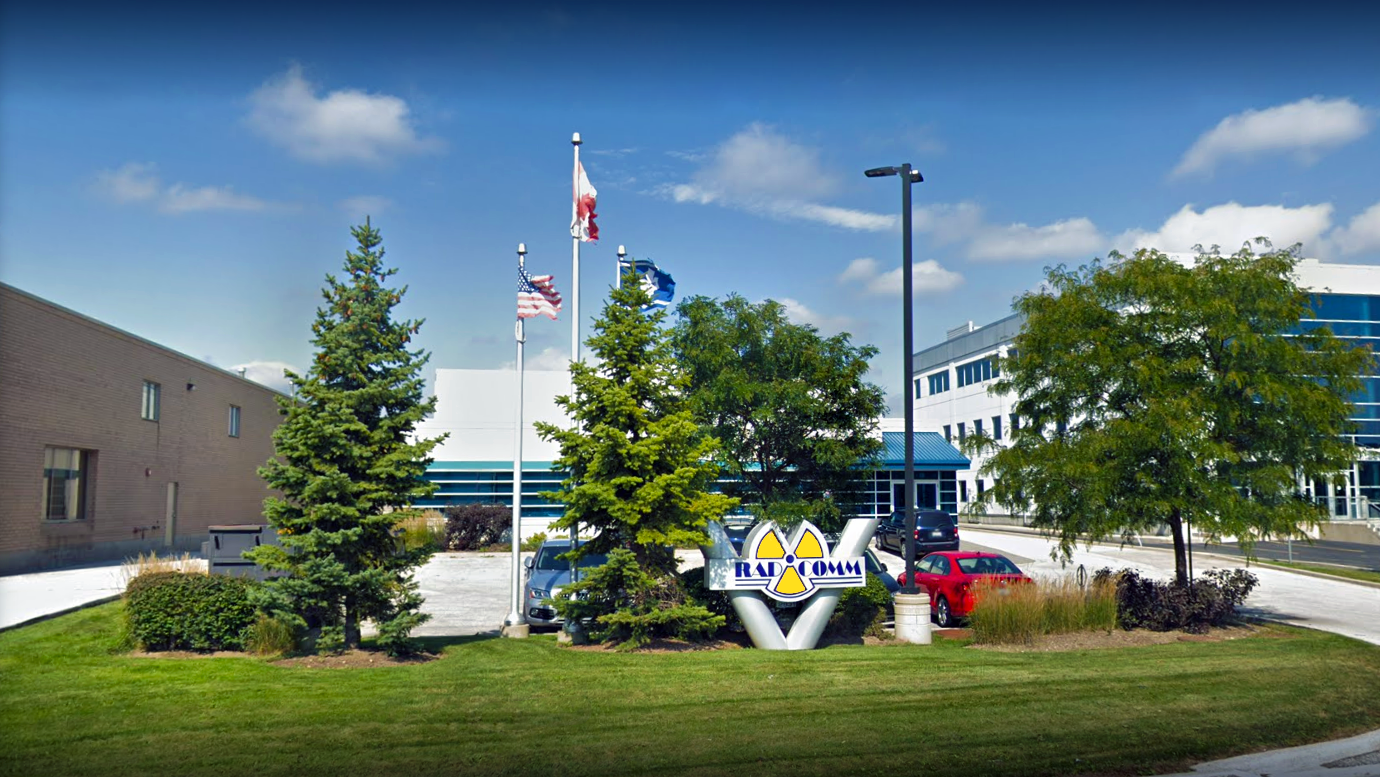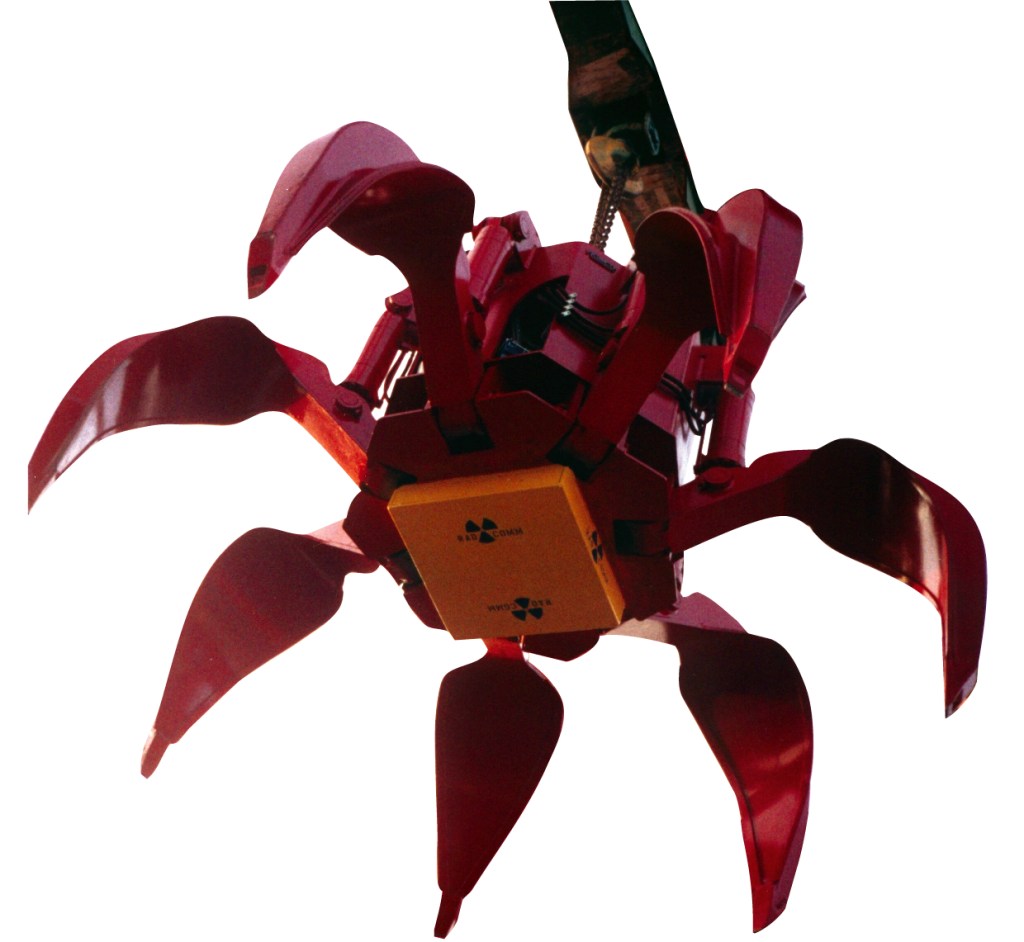 RadComm offers a complete line of vehicle/portal, material handling, laboratory instrument and handheld portable detection systems for Steel, Scrap Metal, Waste, Nuclear, Homeland Security, Demolition & Deconstruction and Recycling applications.
The RadComm brand represents over 25 years of proven field performance and customer support, with over 7,000 installations in over 70 countries worldwide. RadComm supports and services customers through a direct sales force and a network of over 30 trusted agents worldwide.
RadComm's market-driven approach is best exemplified in the development of the revolutionary Cricket Grapple, the world's first continuous monitoring grapple mounted radiation detection system. Recognizing that most radiation detection systems only provide area monitoring from a far distance, RadComm developed a new innovative approach that allows for close proximity scans prior to loading scrap into charge buckets, shredders or high-volume vehicles, without disrupting ongoing production processes.
RadComm is also the leader in software development. RadComm's Supervisory Software allows Radiation Safety Officers (RSO) to monitor multiple systems in a facility from one interface. This simplifies the management of several radiation detection systems within large and complex customer plants. The Supervisory Panel supports remote access to each individual system for maintenance and changes, enables real-time access and monitoring, receives alerts from each system and enables RSOs to ensure ongoing integrity of their radiation detection processes across their facilities.
RadComm is dedicated to enhancing the safety, quality and prosperity of our customers and stakeholders. We are committed to leadership in our industry by utilizing our resources and processes to manufacture a world class product which exceeds our customer's requirements for quality, cost and delivery. We stand committed to your satisfaction with the best solution for your application.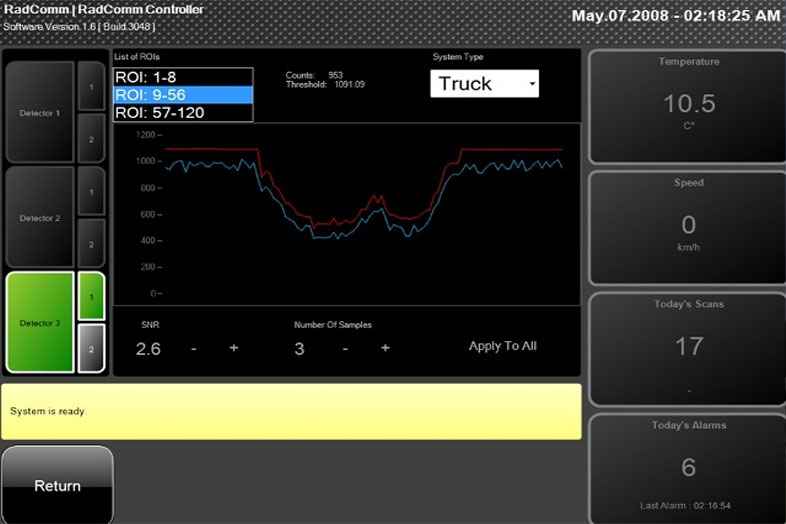 RadComm uses  lab-quality components, such as premium grade PVT and components using low noise design technology, in order to provide reliable and rugged state-of-the-art detectors suitable for any hostile environment. Offering the largest detector coverage available today at 68" vertical and 31" wide, RadComm's RC4138 two detector truck system provides premium top to bottom coverage, without sacrificing dwell time. Similarly, the Cricket grapple mounted system comes in four detector sizes, engineered to fit most grapples used in the steel industry today. Each of RadComm's conveyor and charge bucket detector applications are designed and engineered to fit customer specific applications.
Highest detection probability and fewest false alarms
RadComm engineers have developed proprietary technology that not only tracks the pulse count rates from the PVT scintillator but applies a special characterization analysis on each pulse. The key benefit of this "characterization" is the knowledge that specific isotopes will produce predictable results.  Characterization is used to eliminate any major fluctuations caused by varying densities in loads of scrap metal, along with any atmospheric changes that might affect a reading. This technique is similar to what is utilized in gamma ray spectroscopy where a sodium iodide scintillator is used. Characterization is a signal processing technique that focuses on real-time system noise cancellation, correction of ambient background variations and maintaining extremely accurate alarm threshold settings, all resulting in higher radiation detection sensitivity and the fewest false alarms.
Reduction of electronic "noise"
The front-end of RadComm's electronic circuitry has been kept to an absolute minimum thus significantly decreasing the introduction of electric noise to the system.
Every pulse is analyzed
The second stage of RadComm's electronics utilizes advanced signal discrimination with a zero lower level discriminator. This means every pulse is analyzed. These signals are cleared of electronic noise, random fluctuations associated with noise and shaped for the third stage.
Differentiation of random events from coincidental occurrences
Stage three then utilizes hardware and software pulse discrimination techniques that differentiate random events from coincidental occurrences in the incoming pulses from the scintillator. After this stage the pulses are processed with characterization hardware/software.
Background correction
In the final characterization stage the pulses from the scintillation material produced and the ambient background radiation are analyzed on a continuous basis to create a reference characterization. Background correction is performed automatically every sample period. This technique of background correction is extremely important especially when ambient background radiation level is high, when there are large atmospheric changes and when the contents of a shipping container vary in density. This allows the setting of extremely low alarm thresholds and minimizes the impact of false alarms.