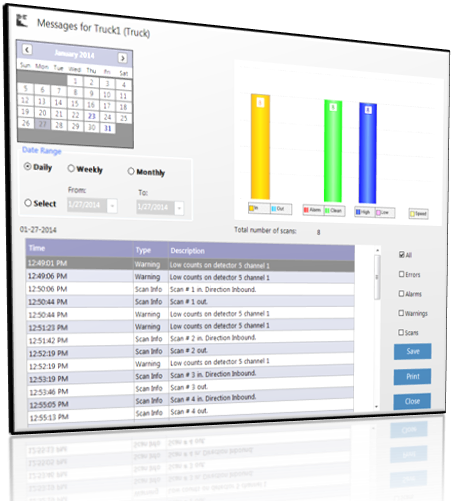 The SUPERVISORY software allows users to monitor multiple radiation detection systems in a facility, using a single interface. This simplifies the management of radiation detection systems within large and complex customer plants. The SUPERVISORY panel supports remote access to each system for maintenance and changes, enables real-time access and monitoring, receives alerts from each system and helps ensure the ongoing integrity of the radiation detection processes.
Easy to understand status icons help users know what is happening at a glance.  The email alarm notifications make sure the right people are notified so any incident is handled safely. Audit and incident reports can be prepared using SUPERVISORY report functions.
The SUPERVISORY software is currently compatible with RC7000, RC4000 , RC2000, RADSAMPLER and CRICKET systems.