grapple mounted detection systems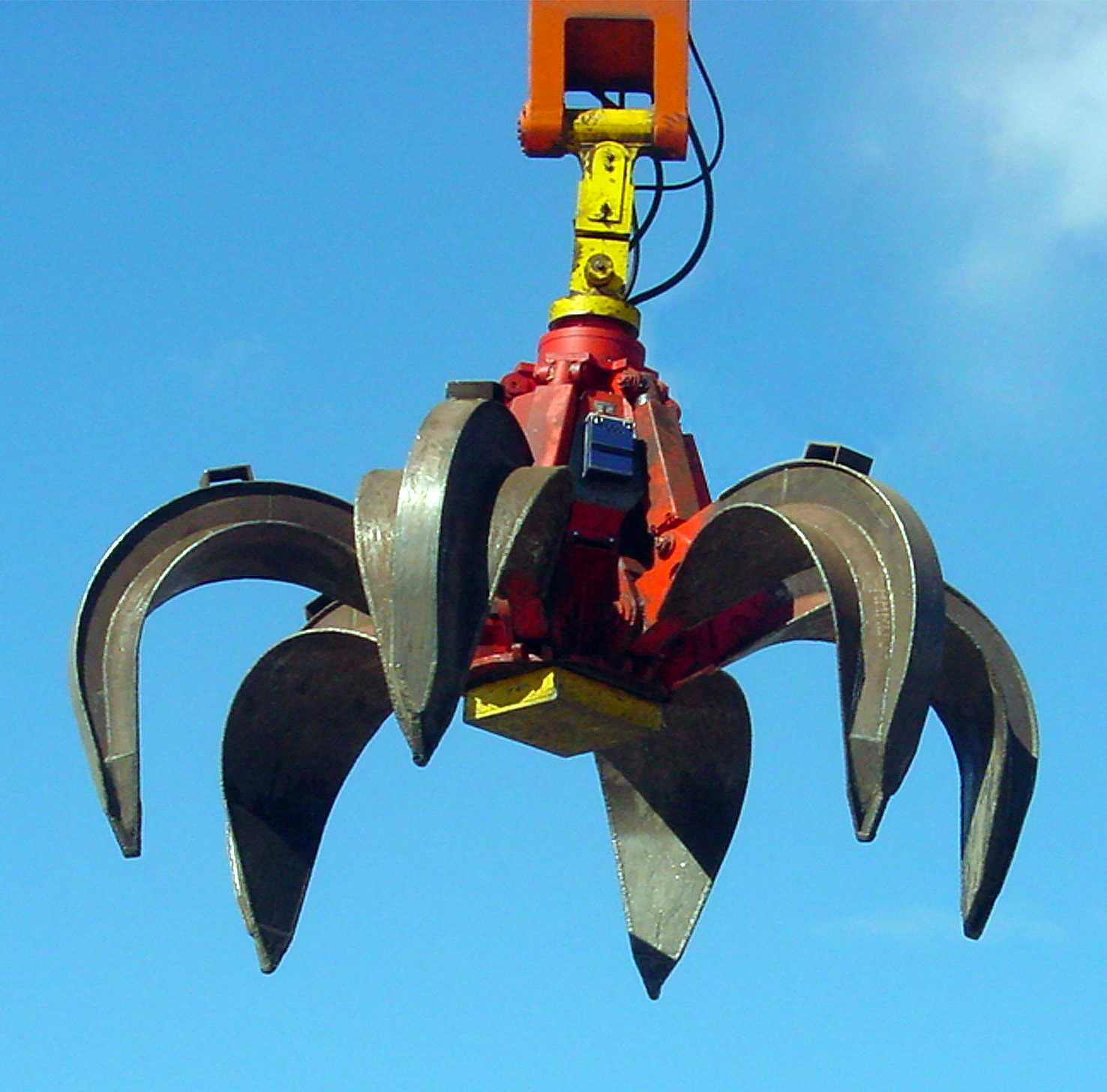 The CRICKET GRAPPLE is the world's leading, most rugged and highly sensitive continuous monitoring radiation detection system, allowing for close proximity scans without disrupting ongoing production processes.
Designed to meet the needs of the scrap, steel, and waste industries, the CRICKET GRAPPLE's revolutionary, yet simple design, provides an optimum level of detection capability for low intensity radioactive sources. The level of detection capability far exceeds any conventional radiation detection system, including detection systems that are mounted on the boom of a crane, regardless of detector size.
Mounting the CRICKET in a grapple application allows direct exposure to all the material being handled, with the most common systems listed below. There are three different operating modes. Area scanning, which operates on a continuous basis, grapple load scanning and a manual search & find scan that is used to isolate suspect material.
Options include neutron detection and Thallium doped Sodium Iodide crystal technology for isotropic identification.
| | | |
| --- | --- | --- |
| | PVT Volume | Detector Housing |
| Cricket 2 | 62 in³ (1.0 L) | 5.5″x13.5″x13.5″ (14cm x 34.2cm x 34.2cm) |
| Cricket 103 | 118 in³ (1.9L) | 6.25″ x 18.75″ x 18.75″ (15.9 cm x 47.6 cm x 47.6cm) |
| Cricket 3 | 248 in³ (4.0L) | 6.25″ x 24″ x 24″ (15.9cm x 61.0cm x 61.0cm) |
| Cricket 4 | 722 in³ (11.8L) | 6.25″ x 36″ x 36″ (15.9cm x 91.4cm x 91.4 cm) |
| Cricket 5 | 1,440 in³ (23.6L) | 6.75″ x 48.5″ x 44″ (17.1cm x 123.2cm x 111.8cm) |
| Cricket LR | 29.4 in³ (418 cm³) | 5″ dia. x 1.5″ (12.7 cm x 3.8 cm) |
| Cricket LR Dual | 85.1 in³ (1392 cm³) | 8.5″ dia. x 1.5″ (216 cm x 38 cm) |
Technical Data
Detection Method
Polyvinyl Toluene  (PVT)
Detection Capability
1.0 µCi @ 1' (30 cm) to 100 µCi @ 11' (335 cm)
Energy Range
20KeV to 3.0 MeV
External Operating Temperature
-4°F to 131°F (-20°C to to 55°C)
Data Output Fields
Date, time, occupancy duration, unit  ID, alarm condition, background count, gamma count, neutron count*
Data Output
XML, ASCII
Data I/O Connections
Bluetooth, 802.11 b/g/n wireless, RJ-45, USBx2, SD card
Languages Supported
English, German, Spanish, Dutch, Japanese, Chinese
Accessories
NeuSpec Isotope ID
 Neutron Detector
 Supervisory Software
*Requires  neutron detector accessory