laboratory gamma spectrometer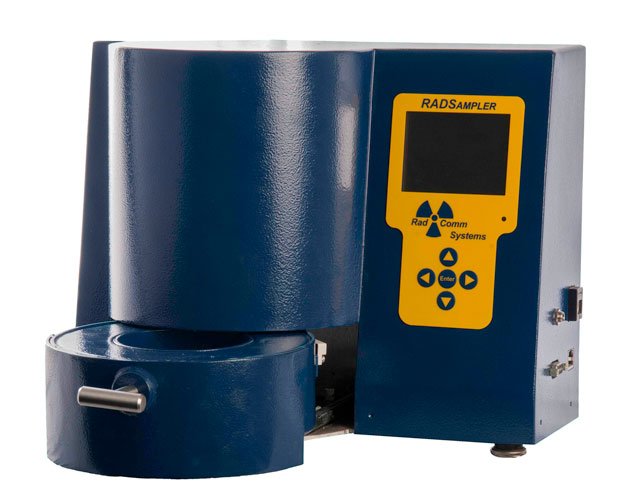 The RADSAMPLER is a compact, yet highly sensitive laboratory gamma spectrometer. Developed as a desktop unit, the RADSAMPLER quickly and accurately analyzes any small object to ensure it is free of radioactive contaminates. Available in two versions; Basic and Advanced.
RADSAMPLER Basic allows a user to isolate up to four Regions of Interest (ROI) of the energy range spectrum and set specific alarm thresholds.
RADSAMPLER Advanced takes the user to the next level of detection and identification capability. With a large isotope library, it can accurately identify specific and multiple isotopes within any given sample. RADSAMPLER Advanced is suitable for any industry that is concerned about potential contaminated product and/or incoming material that requires testing.
Technical Data
| | |
| --- | --- |
| Detection Material | NaI(TI) |
| Dimensions | 9" x 12.7" x 8.5" (23cm x 32 cm x 21.6cm) |
| Detector Weight | 86 lbs (39kg) |
| Maximum Sample Well Size | 3.25" (8.25cm) |
| Shielding Material | Lead |
| Energy Resolution | 8.0% or better for 662KeV |
| Number of Channels | 1024 |
| Remote Connectivity | Optional for service and calibration |