laboratory gamma spectrometer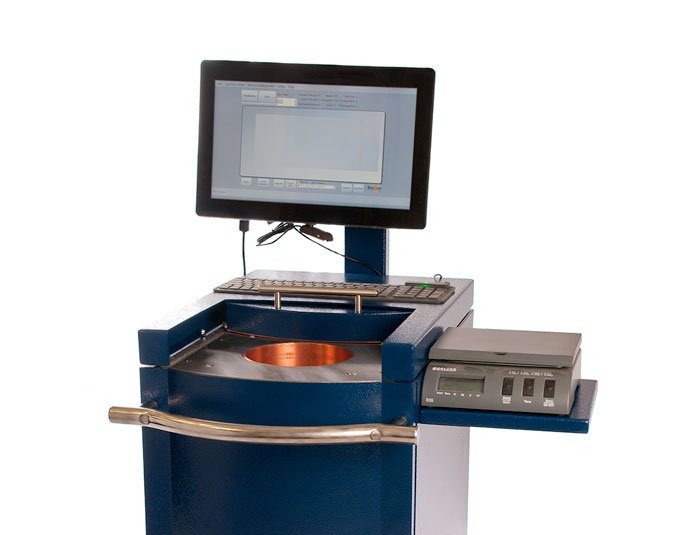 The RADLAB is an ultra-low background laboratory gamma spectrometer developed to provide the highest degree of accuracy in measured samples for its specific radiological composition and activity.
The RADLAB incorporates a high quality Thallium doped Sodium Iodide crystal scintillator. The result is the ability to distinguish between multiple isotopes and specific activity levels in the same sample.
The RADLAB system features configurable Quick Scan and Detailed Scan options. The RADLAB system uses a Windows™ based environment and has a user-friendly UI. Results are quickly displayed and reports easily generated. All System functions can be accessed remotely via a network connection.
Recommended for certifying material to meet the I.A.E.A. Clearance Levels for Radionuclides in Solid Materials (AIEA-TECDOC-855).
Technical Data
Maximum Sample Well Size 6" x 6" (15cm x 15cm)
| | |
| --- | --- |
| Detection Material | NaI(TI) |
| Dimensions | 24" x 24" x 16" (60cm x 60cm x 40cm) |
| Detector Weight | 450 lbs (204kg) |
| Sample Well Size | 6.5" (16.5cm) x 6.5" (16.5cm) |
| Shielding Material | Lead |
| Energy Resolution | 8.5% or better for 662KeV |
| Number of Channels | 1024 |
| Remote Connectivity | Optional for service and calibration |