Software
RadComm software makes the complex understandable, through intuitive design.
If a radioactive gauge is accidentally smelted, how long will it take before the melt shop personnel realize that the smelting has occurred? The RadMelt Early Warning System (RMEWS) automates alert and shutdown processes providing rapid and reliable response to an incident.
Supervisory Software connects all your radiation detection systems to a central console, delivering detailed operational visibility and remote control.
Existing Systems Upgrades – Contact Service Support to learn about the Portal Monitor, Material Handling Systems and RadSampler upgrades having the latest features and enhanced detection capabilities.
Customized Software Solutions – Contact Sales to discuss requirements and to request a quote.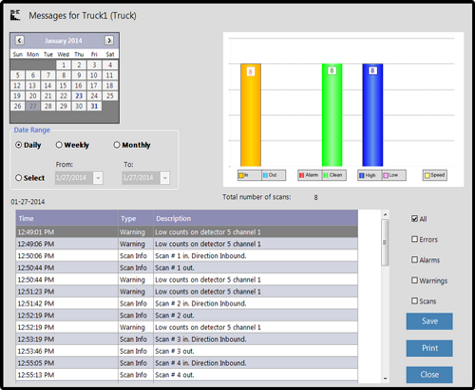 Applicable Products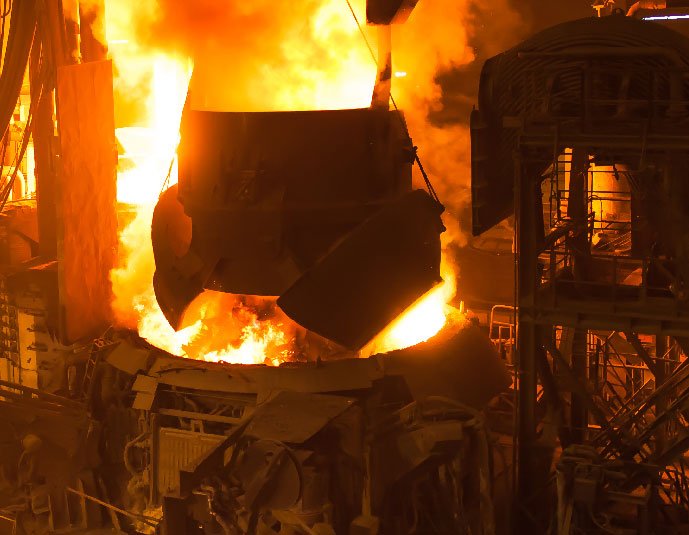 View Product
RadMelt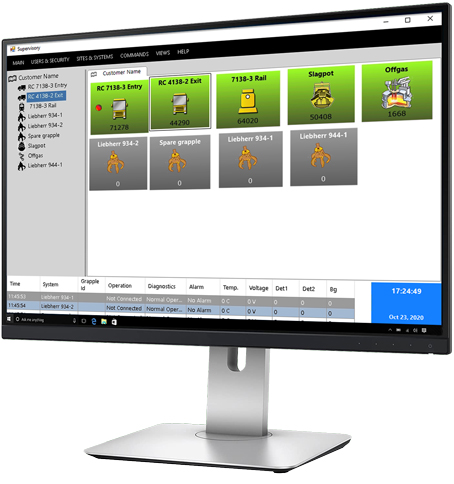 View Product
Supervisory Software