LEADERS IN RADIATION DETECTION TECHNOLOGY
The RadComm brand represents decades of proven product performance and customer support, with more than 7,000 installations in over 70 countries worldwide. RadComm's unique and innovative approach to designing and supporting customized systems that meet particular customer needs and requirements, has helped establish RadComm as the undisputed technological innovator for portal and portable radiation monitors. Customers look to RadComm to recommend the best solution for their application.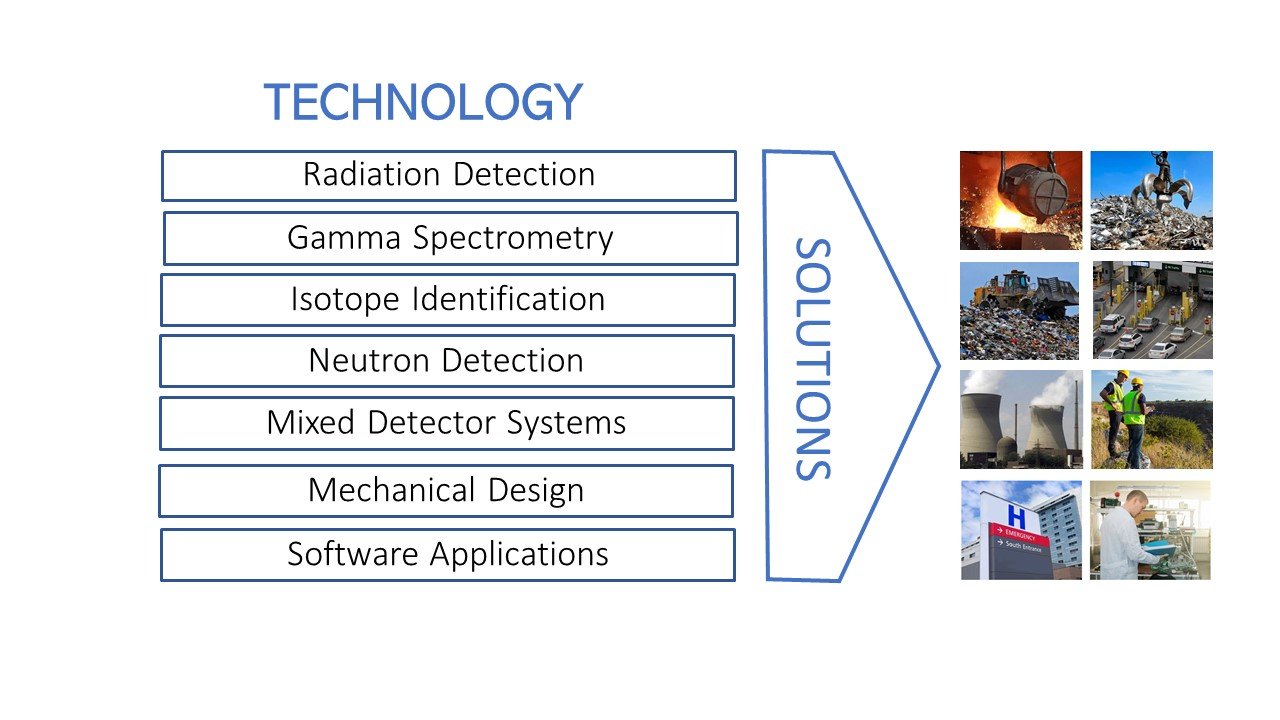 Technology Differentiators
Industry leading performance and reliability – Radiation Portal Monitors, Material Handling Monitors and Portable Handheld Devices.
Unparalleled technology large volume PVT scintillators, including advanced NORM differentiation.
Developed the world's first continuous monitoring grapple mounted radiation detection system that allows for close proximity scans without disrupting ongoing production processes.
Radioisotope Identification algorithms using gamma spectrometry.
Utilize proven spectral techniques and energy specific alarm analyses to enhance detection capabilities and reduce false alarms.
First company to develop mixed detector systems using Polyvinyl Toluene (PVT), Sodium Iodide (NaI) crystal and Lithium Glass scintillators.
Remote monitoring and servicing capabilities to avoid costly site visits and down time.
Developed a Handheld Radon Express Analyzer.
Independently tested by national and international government authorities.
Supervisory software, allowing multiple users to monitor systems in a facility from one interface.
Developed the world's first Radiation Melt Plan software to automate alerts and shutdown processes ensuring rapid and reliable response, in the event of an accidental smelting of radioactive gauges.
Commitment to Research & Development.