Vehicle monitoring radiation detection systems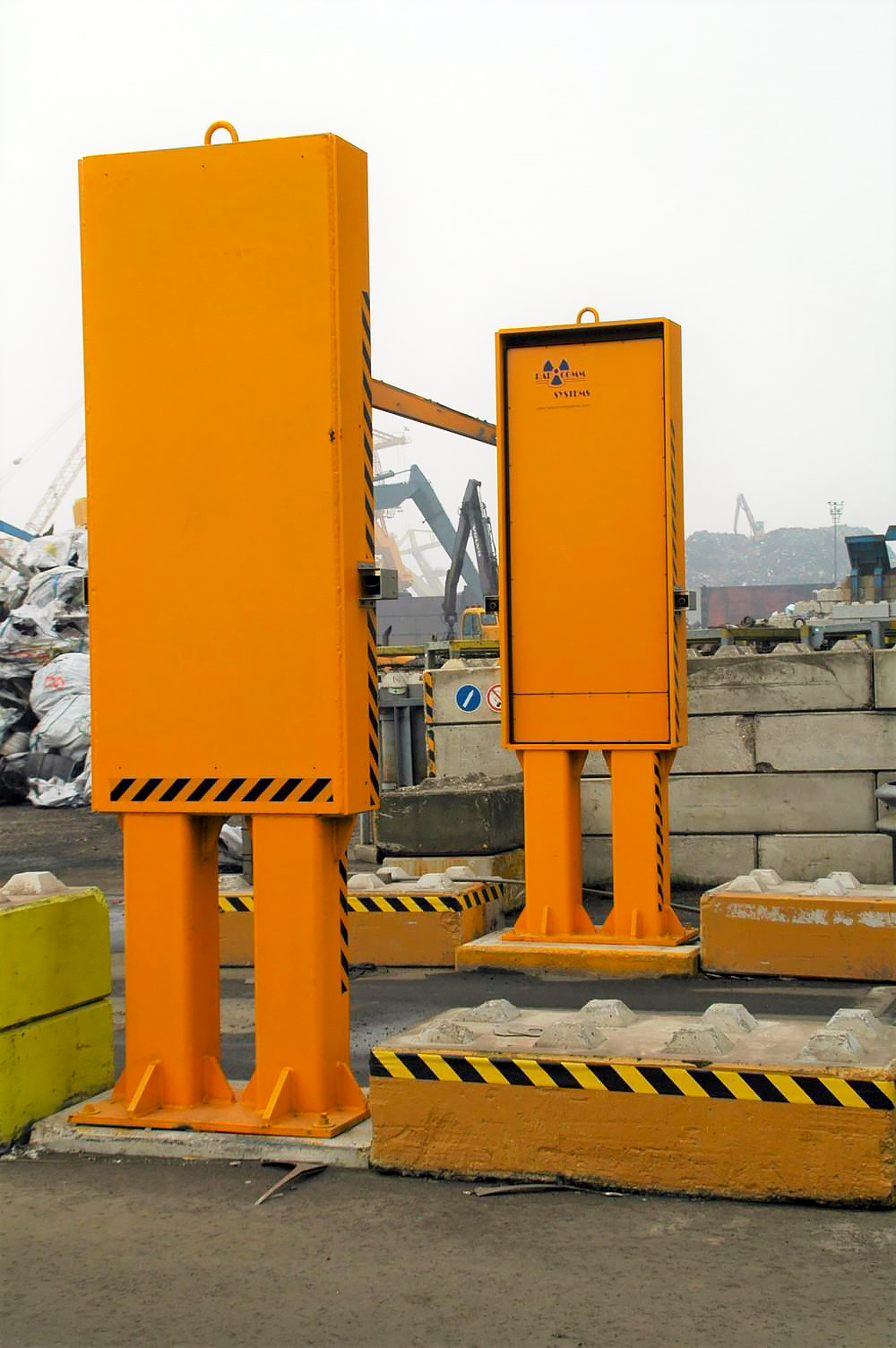 The RC4000 series of vehicle radiation detection systems have been designed to detect very low Gamma Ray emissions in high density materials.
Design of the RC4000 incorporates over 20 years of engineering design and proven field application experience. The RC4000 utilizes advanced proprietary real time statistical algorithms to compensate for the fluctuations in background radiation caused by varying material densities to provide reliable and accurate detection. Superior NORM discrimination technology reduces false alarms.
The RC4000 is available in a variety of sizes and configurations, with the most common systems listed below. The vehicle size and type help determine the appropriate panel size and configuration. All RC4000 systems utilize high quality PVT scintillators, electronics and dual Photomultiplier Tubes (PMT). Remote access capability is available to provide technical support, software updates and electronic hardware adjustments.
Model
RC4069R-2
 RC4110R-2
RC4138R-2
System Size (in3)
4,216
5,376
8,432
System Size (L)
69
88
138
PER/Panel Size (in3)
2,108
2,632
4,216
PER/Panel Size (L)
34.5
44
69
# of PMTs/panel
1
2
2
Detection Sensitivity *
Unshielded (Shielded Source)
 1.6 μCi (58mCi)
 1.4 μCi (50mCi)
 1.1 μCi (41mCi)
*Cs-137 point source at 1 meter from the face of the detector. The radiation exposure level is comparable to a 75mm x 150mm Cs-137 lead sealed source buried in 62.4 lbs/ft3 (1.0 g/cm3) of scrap.
Technical Data
RC4000 Series
Detection Method
Polyvinyl Toluene  (PVT)
Detector Enclosure Rating
NEMA 4
Energy Range
20KeV to 3.0 MeV
External Operating Temperature
-4°F to 131°F (-20°C to to 55°C)
Data Output Fields
Date, time, occupancy duration, unit  ID, alarm condition, background count, gamma count
Data Output
XML, ASCII
Languages Supported
English, Czech, German, Spanish, French, Italian, Dutch, Polish, Portuguese, Finnish
Agency Compliance
ANSI N42.35 / IEC 62244, ANSI N42.42 / IEC 62755
Accessories
Camera
External Alarm
Supervisory Software
Neutron Detection
Yes, optional