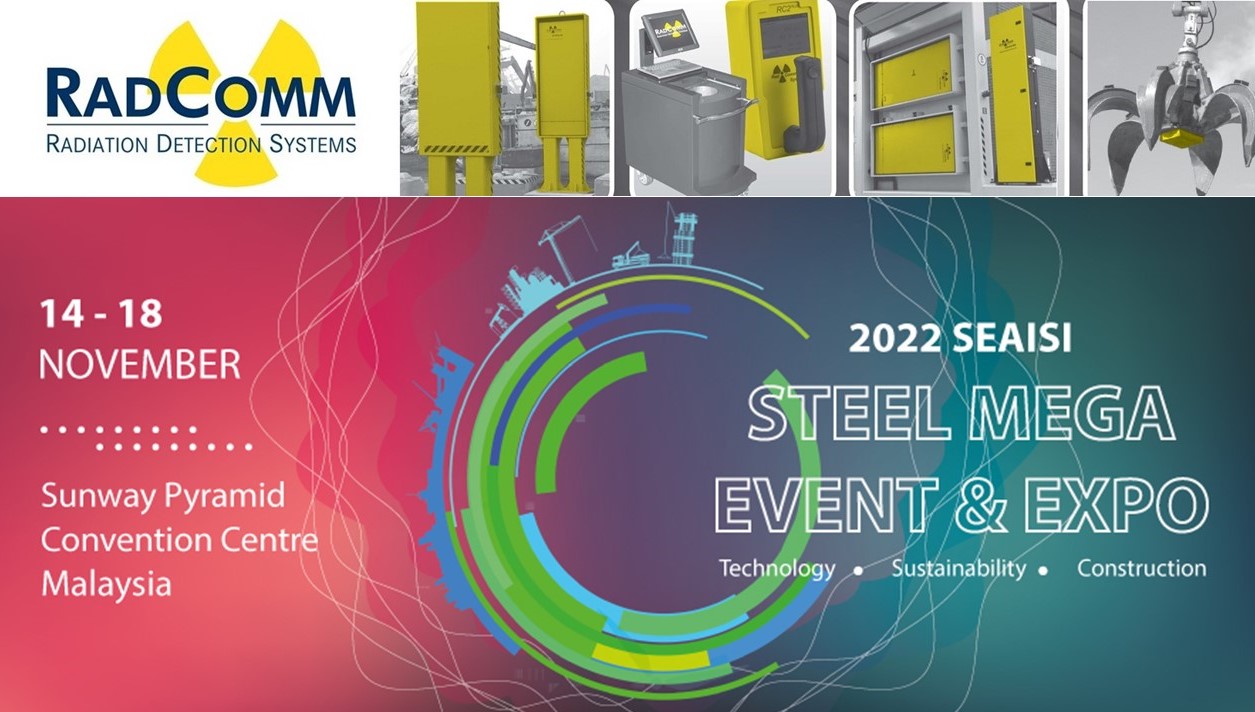 SEAISI 2022
The SEAISI Conference and Exhibition is the one of the largest events for the Iron & Steel industry in ASEAN.
Join us November 16, 2022 at 11:50am – Session 7A Steel Making Technologies, to hear Jeff Adams (International Sales Manager) discuss Prevention of Radioactive Scrap in the Steel Industry.
Don't forget to stop by our Booth # A42 at the Sunway Pyramid Convention Centre, Malaysia on 14-18 November 2022 to learn more about RadComm Radiation Detection Systems.