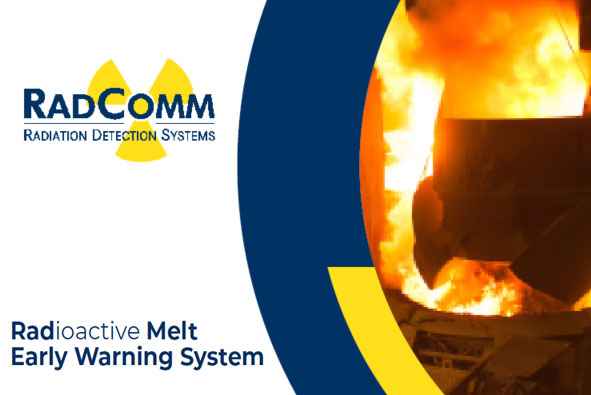 RadMelt Early Warning System
May 6, 2019 – Steve Steranka, CEO RadComm Systems Corp., presented a paper titled "An Early Warning System for Scrap Radioactivity" at The Iron & Steel Technology Conference and Exposition that was held in Pittsburg, USA.
RadComm RMEWS minimizes the financial and environmental impacts of accidental radioactive source smelting by providing real time monitoring and automating of melt response plans.
Click here to download the white paper.